The name on the sign outside of your home matters.
Listing your home can be an exciting, yet daunting proposition. Hyperlocal, experienced representation will make the difference between a seamless transaction and one that is mired down in confusion, market delays and contract conflicts.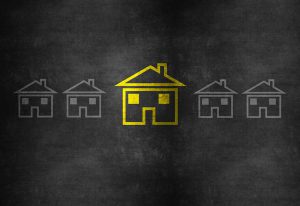 The Peninsula real estate market plays by its own rules and is filled with pitfalls at nearly every turn. Too many times sellers make a regrettable choice with who they hire to sell their home. Selling a home with an agent merely because they are a friend or family member, an agent offering a substantially below market commission or selling with an agent who is not local to the home's market are all classic examples of mistakes made in choosing a listing agent.
Selling a home on the San Francisco Peninsula is a high-stakes transaction where even the slightest miscalculation can be a six-figure mistake. Home buyers on the Peninsula are some of the most educated in the world. They use technology and off-market data to give themselves an edge. Matching that buyer technology with the power of the elusive off-market property sales data is absolutely essential for all listings trying to maximize their market value. It is critically important that listings are represented by very experienced, respected agents who know how to turn technology and the off-market data into an advantage for their sellers.
Sellers often choose to work with Bob Bredel because of his reputation as being a top producer who is respected throughout his community and within the Peninsula real estate industry.
"With the Peninsula market being lopsided seemingly every 7 out of 10 years in favor of sellers, it is important to me that buyers and their agents feel that their interest and any subsequent offer will be treated fairly and with the highest levels of respect on any of my listings. It is important to me that buyers and agents feel and believe that when they see one of my signs, they know they will be given a fair opportunity. It's just good business for all involved. The better agents feel about me, the higher the likelihood they will feel comfortable submitting an offer…and that ultimately benefits my sellers."
Over the years I have assembled a top team that can handle every facet of preparing your home for sale. Whether it be property inspectors, painters, flooring needs, stagers, designers, landscapers, accountants, attorneys or anything else you may need….we've got them. We can schedule all of the home preparation needs in a single calendar and have your home perfectly prepared while you simply observe the progress.
Bob takes all of his listings seriously and every one is a new opportunity to showcase and prove his value. While he has an incredible team, please rest assured that your only point of contact will be Bob. Communication is everything when it comes to a seamless real estate transaction. He believes that communication is one of his strongest qualities.
If you are considering selling your home, I would very much appreciate your consideration for an interview! Please call me on 650-520-9343 or email today and I would be happy to prepare a presentation for you.